How to arrive to VeniceOK
01
Transporation to VeniceOK
WHERE TO FIND VENICEOK
---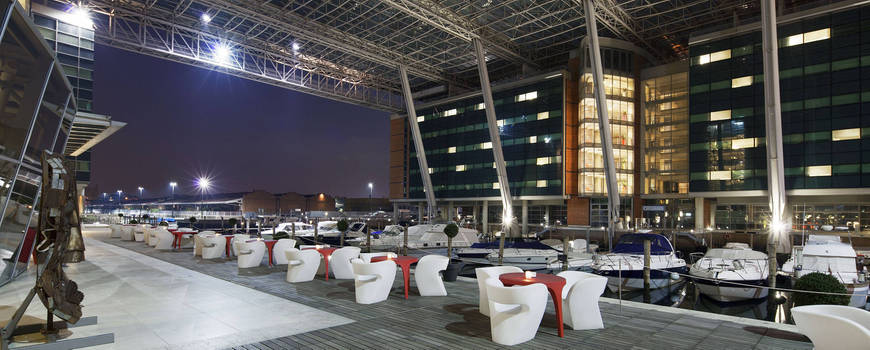 NH Laguna Palace
Viale Ancona, 2
30172 Venezia Mestre
+39 041 8296111
CONTROLLO DELLA MIOPIA
---
The hotel is situated about 12 km away from the Venice Marco Polo International Airport. You can take bus line 15 (operated by ACTV), which has a stop close to the hotel (five-minute walk). You can book a transfer with GoOpti Alternatively you can take a taxi.
Please note: Also, You can find a water taxi from the airport but it is really expensive and unnecessary. You can easily reach the venue by land with a taxi. The Official Company is Radio Taxi Venezia and the fare from Marco Polo Airport to the NH Laguna Palace is € 35.
FROM THE TRAIN STATION
---
The NH Laguna Palace is located about 800mt from the Venezia-Mestre train station. Bus line 43 (operated by ACTV) stops in front of the hotel. Travel time is about 10 minutes.
Alternatively you can take a taxi.
02
Living Venice
CAR PARKING
---
If you arrive by car to the Hotel you can find an on-site indoor parking.
Prices: €1.00 per hour, €12.00 per day
Parking cannot be reserved in advance
MOVING IN VENICE
---
The Public Transportation in Venice is managed by ACTV. You can buy tickets by the authorized resellers or use the AVM App to buy your tickets directly on your mobile phone.
Download the AVM App
At the NH Laguna Palace you can also find a Tourist Agency to assist you if you wish to plan some city tours.
---